Volunteers do not necessarily have the time; they just have the heart.
-Elizabeth Andrews
Become a coach or advocate
Good motivation leads to outstanding achievements.
The hardworking participants of Disabled But Not Really's Help Me Fit Challenge can always use an extra boost. We're looking for individuals with the ability to motivate and inspire our dedicated athletes.
Exercise novices or experts are welcome to volunteer as long as you can nurture but also push the Help Me Fit Challenge athletes to the next level! Contact us if you're interested in coaching our awesome adaptive athletes.
Help out in your own way
A bit of your time and energy can make a difference.
Disabled But Not Really relies on generous volunteers to keep things running smoothly. Maybe you're more of a behind the scenes person and want to organize our care packages for the Hydrate the Homeless program. Or maybe you have good clerical skills—those office duties are critical and we'd love to have your help.
Others might prefer to get out and work directly with people. A few spare hours here and there could provide cover our phones, bolstering communication with our stakeholders. We'd also love to have you represent Disabled But Nor Really at community events.
If you have a knack for details or are charismatic with people, we'd love to chat about opportunities to collaborate.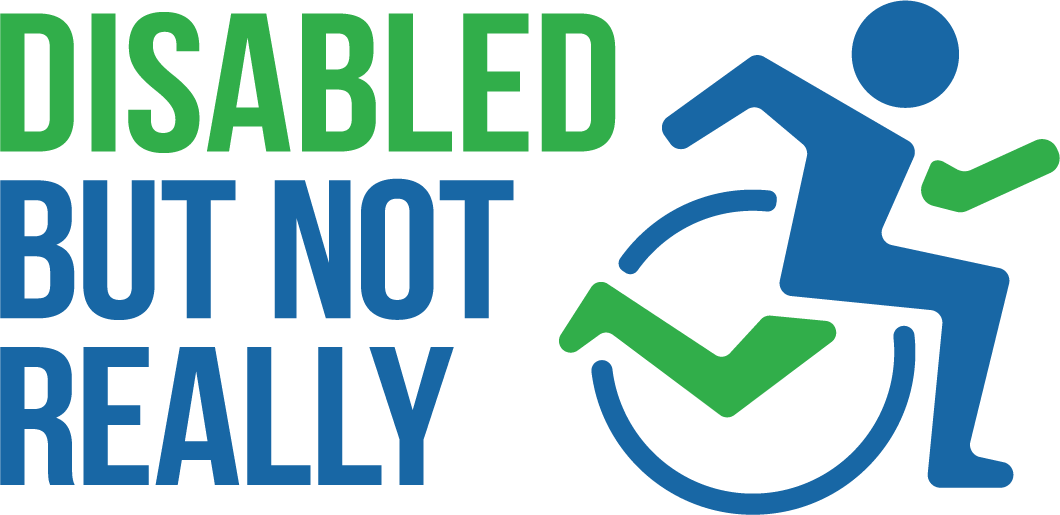 Disabled But Not Really is a 501(c)3 organization providing equal access to the underserved disabled community; through programs that focus on fitness, wellness, and mental health.
Connect With Us on Social