We have a vision to inspire and empower the global disabled community through fitness, nutrition, and wellness.
Wesley Hamilton | Executive Director
Born and raised in Kansas City, Missouri. After my 24th birthday I suffered a spinal cord injury after being shot multiple times. I then went into a deep depression. I found myself as a single father in a wheelchair, adjusting to a completely new and difficult lifestyle. I was also dangerously overweight. But my daughter inspired me. My love for her is greater than she'll ever know. And that love inspired me to take action, and I decided to become a good role model for her. I began a weight loss journey with a fitness and nutrition regiment. My physical and mental transformation was something that I realized had potential to help others who may be in similar situations. I wanted to help other individuals who were struggling, so I founded my non-profit, Disabled But Not Really. Individuals with disabilities should feel empowered to overcome any mental limits they may have — that's the driving force of the organization.
Disabled But Not Really (DBNR) advocates for the disabled community by raising awareness about Spinal Cord Injury (SCI), promoting mental and physical wellness, and engaging diverse audiences through local and national events. People deserve to know they are more than their circumstances. As founder of Disabled But Not Really (DBNR), I'm shaking things up in the world of disability awareness and adaptive fitness. Those with disabilities need encouragement to move past their physical and mental challenges — our dreams matter too.
Request Wesley to Speak
Wesley has spoken to hundreds of men, women and children about his story. He also talks about passion, fitness, nutrition, purpose, and the importance of bringing disability awareness to communities globally.
Jeff Czernicki | Chief Operating Officer
Jeff served four years in the Army working within the military intelligence arena, primarily in West Berlin. His time in the service developed a belief in personal accountability and valuing the efforts of others in a collaborative environment.
Jeff retired from UPS as an executive with over 30 years of service in operations, transportation, human resources, and planning. As an iPEC (Institute for Professional Excellence in Coaching) certified professional coach, he is currently the CEO and founder of Perpetual Compass Coaching, LLC.
He is a graduate of Shawnee Mission South H.S. and he received his B.S. in Business Management from Baker University.
His pursuit of coaching as a second career aligns well with the intentions of the Disabled But Not Really Foundation. Jeff's passion is in helping others develop their talents in a way that serves their values system and assists them in the shift from "Who am I?" to "Who I am!" Moreover, create a sustainable intention towards the outcomes they desire. Jeff is married, and he and his wife, Rea, live in Prairie Village, Kansas.
Anthony Trakas | Chief Financial Officer
Anthony is a Kansas City native who grew up on the east side of the metro and graduated from Rockhurst High School. Anthony earned a Bachelors degree in Economics and Finance from Loyola New Orleans followed by a Masters of Science in Finance from Villanova University outside Philadelphia.
Upon graduation, he stayed in Philadelphia to pursue a career in Marketing and Finance. Anthony worked for multiple Fortune 50 companies during his time on the east coast, specializing in marketing and finance within the semiconductor manufacturing industry and ultimately with the world leader in water purification technology and sustainability.
He has served on the board of directors for a not-for-profit financial institution as well as being involved in various non-profit organizations focused on promoting the arts and sciences with underprivileged youth.
Returning to Kansas City has allowed him to rediscover the city he has always called home and reconnected with people that make it such a beautiful and vibrant city.
Emmaniel Maxi | Director of Partnerships
partnerships@disabledbutnotreally.org
As a native of Kansas City, Emmaniel is committed to providing positive and meaningful opportunities to his community that establish a lifetime appreciation of health and fitness. Emmaniel earned his Associate's degree in Arts from Johnson County Community College and his Bachelor's degree in Applied Organizational Leadership from MidAmerica Nazarene University. He applies his leadership skills and abilities through Medi Coach Transportation, providing medical assistance to patients receiving rehabilitation services. Emmaniel's first-hand exposure to the power of rehabilitation inspired him to motivate others to place emphasis on their health. In his free time, Emmaniel enjoys live music and spending time with his family.
Benjamin Rodriguez | Director of Technology
With over 20 years of experience, it's an understatement to say Ben Rodriguez is tech savvy. His impressive experience includes developing information technology (IT) solutions for organizations such as Sprint, Yellow-Roadway, and the U.S. Marine Corps. When Ben is not busy inspiring digital confidence, he enjoys utilizing his public speaking skills thanks to Toastmasters International. Ben's strong work ethic and his integrity are unrivaled assets as he works with clients to identify and implement optimal IT solutions. Ben's entrepreneurial instincts helped him develop and sell a thriving screen printing business. Now Ben is now cultivating a new flavor of business venture with IT Nachos. IT Nachos is built on Ben's outstanding technical skills, topped with the ultimate personal integrity and business ethics, and finished off with encouraging solutions. Outside of his IT world, Ben enjoy spending time with his son, experimenting with 3-D printing, and tinkering with Internet of Things devices.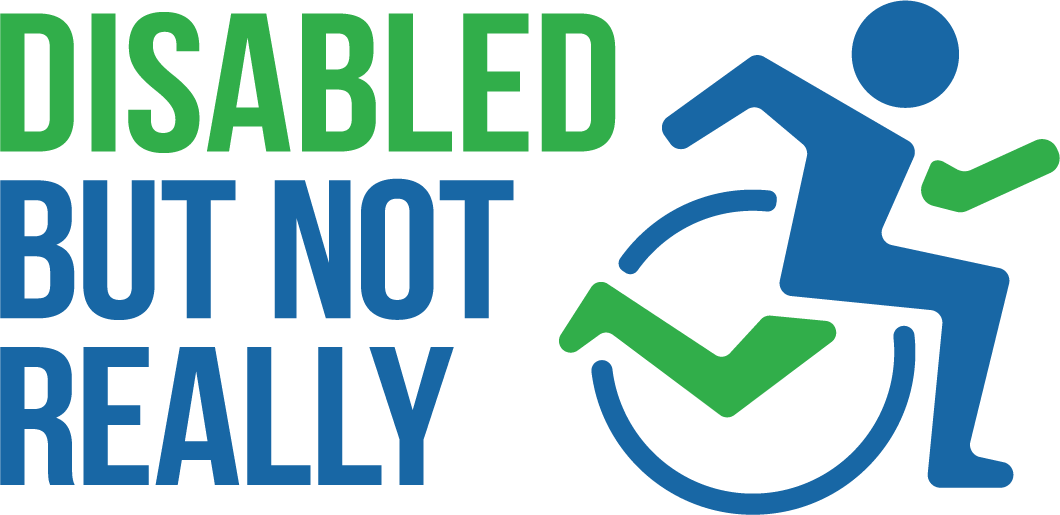 Disabled But Not Really is a 501(c)3 organization providing equal access to the underserved disabled community; through programs that focus on fitness, wellness, and mental health.